Conversation Class – Advanced / Fluent with Catriona MacIntyre: beginning 27 October 2023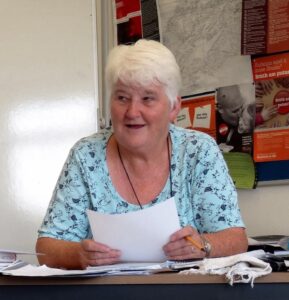 This online evening conversation class will be taught from 19:00 to 20:30 on Friday evenings (eight weeks).
These online evening classes are aimed at both native speakers and advanced learners. With focus on a different subject each week, these six classes provide an opportunity to expand vocabulary and explore idiomatic phrases, whilst building confidence in your use of the language. With a class size limited to 12 people to allow interaction, there will be opportunity to explore and discuss different ways to talk about everyday subjects.
About Catriona
Teaching through Zoom from her native home in South Uist, Catriona MacIntyre is a very experienced and engaging tutor. Her lifetime of work in and for the Gaelic language was recognised with a recent induction into the Scottish Traditional Music Hall of Fame, and we are delighted to welcome her back with us this winter.