The Voyage of the "Hector" with John Somerville: 01 August 2022
START: 01 August 2022
END: 05 August 2022
COST: £260
COST (STUDENT): £180
BOOK NOW
---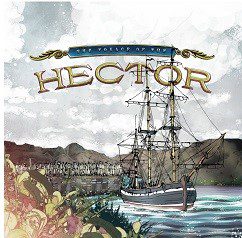 In 1773, 207 people, most of whom had been forced out of their homes as victims of the notorious Highland Clearances, boarded the ship Hector at Ullapool, destined for Pictou in Nova Scotia. Only 189 of them arrived, after a journey which lasted several weeks more than planned and was full of great suffering and drama, but also hope and strength of spirit.
In 2014, Fèis Rois and Creative Scotland commissioned John Somerville to compose a suite of music inspired by this journey.  The suite has been performed at Celtic Connections, the Edinburgh Fringe Festival, Celtic Colours in Canada, and the National Celtic Festival in Australia.
This course will be a week of working together as a group to create music related to this eight-movement suite: "Voyage of the Hector". During the week you will have the exciting opportunity to play this suite under the direction of John Somerville himself, and learn about the history and context of the voyage, and those aboard the ship. There will be music for all traditional instruments, and for musicians at an intermediate and advanced level. It would be good if learners were able to read music at sight.
About John
John, from Abriachan near Loch Ness, is now recognised as one of the top accordion players in Scotland, having written for and performed with some of the most prominent traditional music bands in Scotland, including Treacherous Orchestra, Croft Number Five, and Box Club.