Faerie Tunes with Ross Couper & Innes Watson: 31 July 2023
START: 31 July 2023
END: 04 August 2023
COST: £280
COST (STUDENT): £195
BOOK NOW
---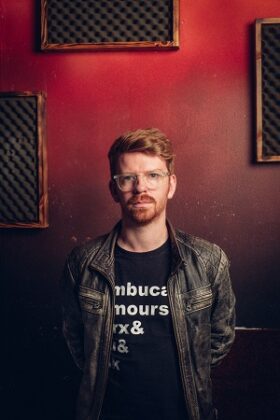 PETER MORRISON WILL NO LONGER BE ABLE TO TEACH THIS WEEK AS PLANNED DUE TO BREAKING HIS WRIST.  THE COURSE WILL CONTINUE UNDER THE TUITION OF ROSS COUPER AND INNES WATSON.
We are delighted to offer an opportunity for musicians to join us in at Sabhal Mòr Ostaig this summer learning from two members of Skye's own Peatbog Faeries.
Join Ross Couper (fiddle) and Innes Watson (fiddle and guitar) for a week of tunes, arranging and accompaniment.
The Faerie Tunes course is open to both melody and accompaniment instruments and will be suitable for players of intermediate level and above.
Timetable for the Week:
Monday, Tuesday and Thursday: Classes from 9:30am – 4:30pm
Wednesday: Earlier finish 9:30am – 3:00pm
Friday: 10:00am – 12:30pm