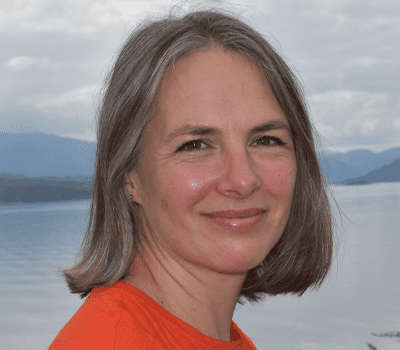 Abigail Burnyeat
Head of Research
01471 888 203
Profile
After an undergraduate degree in Anglo-Saxon, Norse and Celtic at the University of Cambridge, Abigail Burnyeat went to Glasgow for her postgraduate study, first in Medieval Studies and then in Celtic. She began working at the Department of Celtic at Edinburgh in 2001, first as Research Assistant to Prof. William Gillies, and as lecturer from 2006. She has also taught at the University of Glasgow.
Her primary area of interest is in medieval Irish literary and textual culture, with a particular focus in the following areas: educational practice, bilingualism, orality, manuscript culture, medieval literary and textual theory. Her research focuses on the origins and development of the medieval Gaelic literary critical tradition. This has involved study of the interaction between Latin and vernacular literary culture, the development of vernacular Gaelic reflexes of Latin critical techniques, genre, form, & compilation. She has also written on on the development of vernacular grammatical traditions as a locus for critical activity, analysing in particular the grammatical text Auraicept na n-Éces and its associated commentary. Other research projects have explored ways in which oral literary theory can be brought to bear on glossed medieval Gaelic texts, looking at bilingual oral teaching practice as a method of understanding the development of vernacular critical terms and techniques. This has led to further research into medieval Gaelic schools and schooling.
Research
Collaborative research projects include the Orality and Text in the Gaelic World project based in Celtic and Scottish Studies at the University of Edinburgh, and work underway on a variety of research areas connected with the Gaelic manuscripts held in Edinburgh repositories.
Other areas of interest include the Celtic Revival in Scotland, Pan-Celticism, and in particular the rôle in these of Elizabeth Catherine (Ella) Carmichael (1870-1928), the first female scholar of Gaelic in Scotland.
Research Interests
Medieval Gaelic literature
Medieval Gaelic manuscript culture
Medieval Gaelic and Hiberno-Latin education
Medieval literary theory
Medieval orality
Medieval bilingualism
The Celtic Revival in Scotland
Pan-Celticism