POSTGRADUATE
Whether you are interested in Gaelic literature, language, education, development, history, heritage, music, art or culture, Sabhal Mòr Ostaig provides a supportive environment for postgraduate study in Gaelic. We offer taught and research-led postgraduate programmes, through the medium of Gaelic, ranging from one-year master degrees to PhDs, with excellent teaching and supervision.
Why undertake postgraduate study or research with Sabhal Mòr Ostaig?
FLEXIBILITY
Our postgraduate degrees are offered on a full-time or part-time basis and delivered on campus or via distance or blended learning, so you can find a route that works best for you.
LANGUAGE
Gaelic is at the heart of our community, our work and our future. Sabhal Mòr Ostaig is committed to the development and enhancement of the Gaelic language, culture and heritage, by providing quality educational, training and research opportunities through the medium of Scottish Gaelic.
ACADEMIC AND CULTURAL RESOURCES
Based on the Isle of Skye, Sabhal Mòr Ostaig is the National Centre for Gaelic Language and Culture, and our academic staff are amongst the leading scholars in the fields of Gaelic and Celtic studies. Our library collections provide access to an extensive variety of scholarly resources and the college is also home to several linguistic and cultural projects including Tobar an Dualchais, Faclair na Gàidhlig and Ainmean-Àite na h-Alba.
As a postgraduate student, you'll have lots of opportunities to engage in our Gaelic community, including regular seminar series throughout term time (with talks by staff, research students and visiting speakers), the annual Òraid an t-Sabhail, performances and traditional music and cultural events.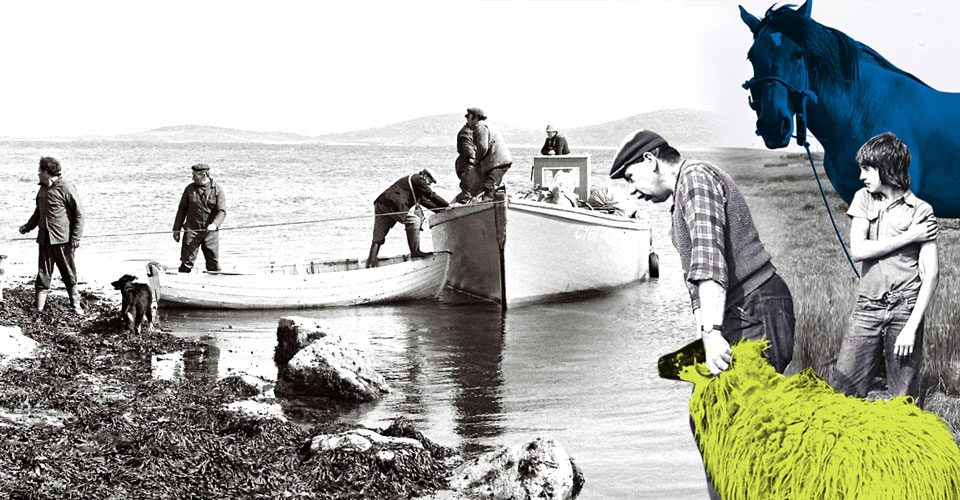 This innovative, and widely-acclaimed course, MSc Material Culture and Gàidhealtachd History, gives you the opportunity to examine and to investigate Gaelic society and civilisation – entirely, and uniquely, through the language of the people themselves.