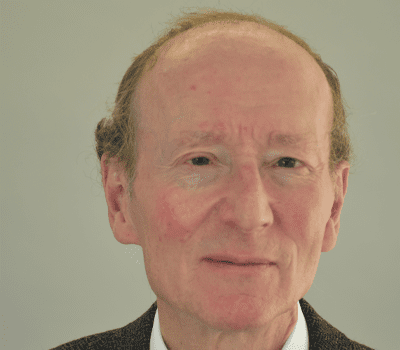 Prof. Hugh Cheape
Senior Lecturer, MSc
01471 888 319
Profile
Hugh came to Sabhal Mòr Ostaig in 2007 following a career in the National Museums of Scotland. With colleagues, he created a masters programme, now known as the MSc Material Culture and Gàidhealtachd History. The University of the Highlands and Islands awarded him a Research Chair in 2009.
Qualifications
MA (Hons) Scottish Historical Studies (University of Edinburgh)
PhD (University of Edinburgh)
Research
Ethnology, lexicography and musicology, with past research outputs in social history and 'folk life' studies, agricultural history, vernacular architecture, textiles and dye analysis, pottery, charms and amulets and talismanic belief, and present research outputs in social and economic history of the Gàidhealtachd, lexicography and sociolinguistics.
Teaching
UL311973: Cultar Dùthchasach 's Tìr-mòr na Roinn Eorpa (Module Leader)
UL311974: Cultar Dùthchasach: Dòighean Rannsachaidh (Lecturer)
UL311975: Dòighean-Beatha is Nabaidheachd (Lecturer)
UL611967: Imrich is Buaidh Beatha (Lecturer)
UL411980: Bailtean is Iomairean (Lecturer)
UQ511920: Tràchdas For-cheum (Lecturer)
UV907203: What is Culture? (Lecturer)
Further information
Fellow of the Society of Antiquaries of Scotland (1982)
Fellow of the Society of Antiquaries of London (2005)
Fellow of the Royal Scottish Geographical Society (2007)
Vice-President National Trust for Scotland (from 2005)
Lecturer part-time, Royal Conservatoire of Scotland and National Piping Centre (2001-2018)
Musicology advisor, Edinburgh University and National Museums Scotland
Committee member, AHRC Carmichael-Watson Collection Project Advisory Committee (2009-2014)
Advisory Committee member, DASG (Digital Archive of Scottish Gaelic), University of Glasgow (since 2008)
Advisor, Auchindrain Museum Conservation Strategy Project (2010-2012)
History and culture advisor, National Galleries of Scotland  (from 2008)
External examiner, Edinburgh University (2009-2013 BA Scottish Ethnology, 2013 PhD School of Celtic and Scottish Studies), Oxford University Music Faculty (2009 PhD)