The Language of our Community, with Alec 'Valtos' MacDonald
START: 07 August 2023
END: 11 August 2023
COST: £295
COST (STUDENT): £210
BOOK NOW
---
**This course is now full.  Please ask about the waiting-list.**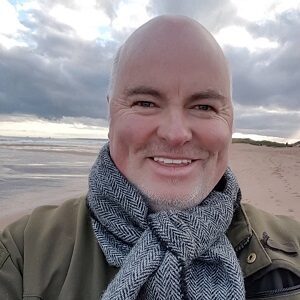 This conversation course has been created for those who have already reached a level of competency in the language, but who wish to study both in the classroom and in the Gaelic speaking community of Sleat to take proficiency to the next level. This is a chance to combine learning in the classroom with natural conversation with Gaelic speakers of different ages and occupations in their homes and businesses on our beautiful Sleat peninsula.
This course will be taught by Alec 'Valtos' MacDonald.  A native speaker from the Isle of Skye itself, Alec has been greatly involved in the world of radio and television broadcasting as well as Gaelic language education for adults at every level. A regular tutor on our Short Courses, his teaching abilities are also in high demand amongst varying organisations and groups, and this has taken him not only all over Scotland but also as far as Canada, the United States and Germany. You may have previously heard Alec on 'Na Dùrachdan' on BBC Radio nan Gàidheal, and he is heavily involved in the translation of scripts and delivering voiceovers for children's cartoons.
We hope you will be ready to fully immerse yourselves in Gaelic for a week of learning, conversation and craic whilst building upon your language skills and confidence.
With a varied program of classroom sessions combined with time in the Gaelic speaking community around Sabhal Mòr Ostaig, students on this course are strongly advised to bring warm and waterproof clothing, and good robust walking boots.
Approximate Course & SCQF Level Equivalences:      
An Cùrsa Adhartais
Short Courses' Level  8, Level 9 or Level 10
Flodigarry Course
If you are not sure whether this level of course would be suitable for you or not, please get in touch with us by email or phone.
Timetable for the Week:
Monday, Tuesday and Thursday: Classes from 9:30am – 4:30pm
Wednesday: Earlier finish 9:30am – 3:00pm
Friday: 10:00am – 12:30pm