Art in a Gaelic Environment with Sharon Cooper: 31 July 2023
START: 31 July 2023
END: 04 August 2023
COST: £305
COST (STUDENT): £230
BOOK NOW
---
Art in a Gaelic Environment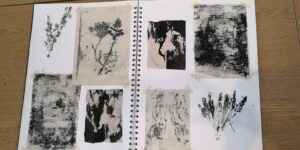 On this course, you will be working outside (as much as possible), looking at the beautiful environment around the Sabhal Mòr Ostaig campus.
With a different project each day, you will be producing work in a sketchbook in various ways with different sorts of art materials – charcoal, water colour, collage, print. All materials needed for the course will be provided for you.
Sharon will encourage the use of Gaelic each day, but you can also use English when required.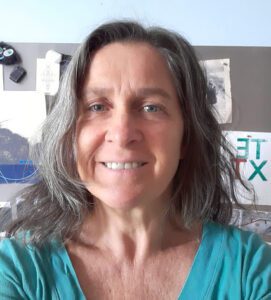 About Sharon
With an interest in the natural environment, Gaelic culture and language, Sharon likes to work in different ways with materials that she finds, to make landscapes, collage, prints and work that is connected with nature. Sharon currently teaches students who are applying to art school in Glasgow.
Timetable for the Week:
Monday, Tuesday and Thursday: Classes from 9:30am – 4:30pm
Wednesday: Earlier finish 9:30am – 3:00pm
Friday: 10:00am – 12:30pm