Gaelic Song with Alasdair Whyte: 17 July 2023
START: 17 July 2023
END: 21 July 2023
COST: £280
COST (STUDENT): £195
BOOK NOW
---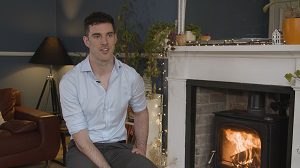 **This course is now full.  Please ask about the waiting-list.**
On this course, we will look at wide range of Gaelic songs: new and old. We will learn about the lives of the songmakers, as well the circumstances in which they composed their songs and what they reveal about Gaelic culture. We will cover some aspects of basic grammar, pronunciation, dialect and the rhyming schemes which make Gaelic song so special and unique.
This course is specifically aimed at Gaelic learners and is open to anyone who has an interest in Gaelic song. Participants are not expected to be stage performers. At the end of the course, you will have a repertoire of Gaelic songs to take away with you.
About Alasdair
Dr Alasdair C. Whyte belongs to the island of Muile~Mull in the southern Hebrides. He was brought up in a family of musicians and has been singing in Gaelic for as long as he can remember. He regularly sings and performs on stage and is equally at home singing a capella as he is being involve in mixed media performances. He was awarded the Men's Gold Medal at the Royal National Mòd in 2006 at the age of 19. He writes his own songs, as well as poetry and prose.
Alasdair has recorded and released songs on a number of albums: a solo album (Las, 2012); three albums with the band WHYTE (Maim, 2021; Tairm, 2019; Fairich, 2016); and songs with Niteworks (A' Ghrian, 2022; NW, 2015). Alasdair published his first book, Maim-slè, a collection of original and traditional song, poetry and prose, in 2021. It was shortlisted for the Donald Meek Award for Best Non-fiction Book at the 2022 Gaelic Literature Awards.
Alasdair currently lives in Glasgow. He holds a full-time Research Fellowship at the University of Glasgow. He was named Gaelic Ambassador of the Year by the Scottish Government in 2019 and 2020.
Watch Alasdair performing 'Thèid mi lem dheòin' by Màiri nighean Alasdair Ruaidh here.
For more information about Alasdair, click here
Timetable for the Week:
Monday, Tuesday and Thursday: Classes from 9:30am – 4:30pm
Wednesday: Earlier finish 9:30am – 3:00pm
Friday: 10:00am – 12:30pm