Online Evening Conversation Class with Pàdruig Moireach – Intermediate
START: 02 November 2022
END: 07 December 2022
COST: £90
COST (STUDENT): £80
BOOK NOW
---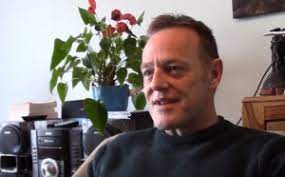 This online evening conversation class will be taught from 18:30 to 20:00 on Wednesday evenings from 02 November 2022 to 07 December 2022 (6 weeks).
Partially in response to the difficulties in maintaining conversation skills in the language within the community, these online evening classes are aimed at intermediate learners. With focus on a different subject each week, these classes provide an opportunity to expand vocabulary and explore idiomatic phrases, whilst building confidence in your use of the language. With a limited class size to allow interaction, there will be opportunity to explore and discuss different ways to talk about everyday subjects.
About Pàdruig
Pàdruig was born in Carloway on the Isle of Lewis and has taught Gaelic in many colleges and universities. He has been teaching Short Courses and Distance Learning courses at Sabhal Mòr Ostaig for several years.
Additional classes
Six additional conversation classes will be running in the New Year from 11/01/23 until 15/02/23.